Hi there and welcome!  I'm Steve Schwartz and I started AVT Marketing in 2007.
I'm a graduate of Clemson University with a degree in Business Management.  I spent over 11 years in corporate America in finance, management, and IT,  where I was able to hone my skills developing a great understanding of how successful businesses thrived. After working in companies from giant to small, I took those skills out on my own. First selling real estate, and now as a full service company developing online marketing tools for other small businesses.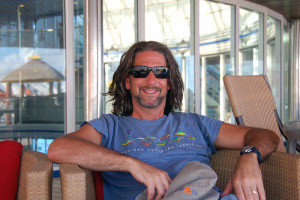 AVT Marketing started offering website design and development in 2007.
Our websites are built from the ground up with an emphasis on ease of use, Search Engine Optimization (SEO), Blog article integration, Security, and Social Media integration.
We offer website security audits as well as education for your staff to keep everyone in the know on security smart practices.
Has Your Website Been hacked? In many cases, we can help remediate your hacked site.
I'm a Certified Ethical Hacker (CEH) with over 5 years' experience protecting websites and systems. I can educate your employees with safe practices, I can provide penetration tests to your systems, and I can help with hacked system remediation. It's not IF you will get hacked, it's WHEN. Education is insurance. Get some before they get you. Let's talk about how I can help!
When I'm not working, my priority is spending time with my family.  My wife and I have been together for over 25 years and we have 2 great kids.
I'm also a fairly active blogger/vlogger.  I have a car blog where I take videos and write about rebuilding and modding just about everything on my Chevy Tahoe and I am very active in crypto currency trading and mining.
I believe that Charlotte is still a small town and that reputation is everything!  Do wrong by one client and word travels quickly.  I don't take on projects because I am in and out for a quick buck.  I take on projects to build long lasting relationships with other small businesses in the area.
When I make promises about a project, I stick to them.  I set budget and time estimates and I don't miss deadlines.  But don't take it from me. Call any of my clients and see what they have to say.
I hope for the opportunity to earn your business, too!
Thanks,
Steve Schwartz
Let us create something cool for you!
Website Design & Development | Cyber Security Audits | Hacked Website Remediation