WordPress.org vs WordPress.com vs Wix –  Which one?
Okay when it comes time to building a website and doing it yourself you have a number of options and i wanted to talk to you about the options.
First of all you may have seen websites like this with wix.com. Where you have the opportunity to create a stunning website and I will tell you that this is a descent tool. However from my personal experience building a website using a tool like this usually ends up being more complicated and more frustrating than I would have been had you had just decided to go with WordPress.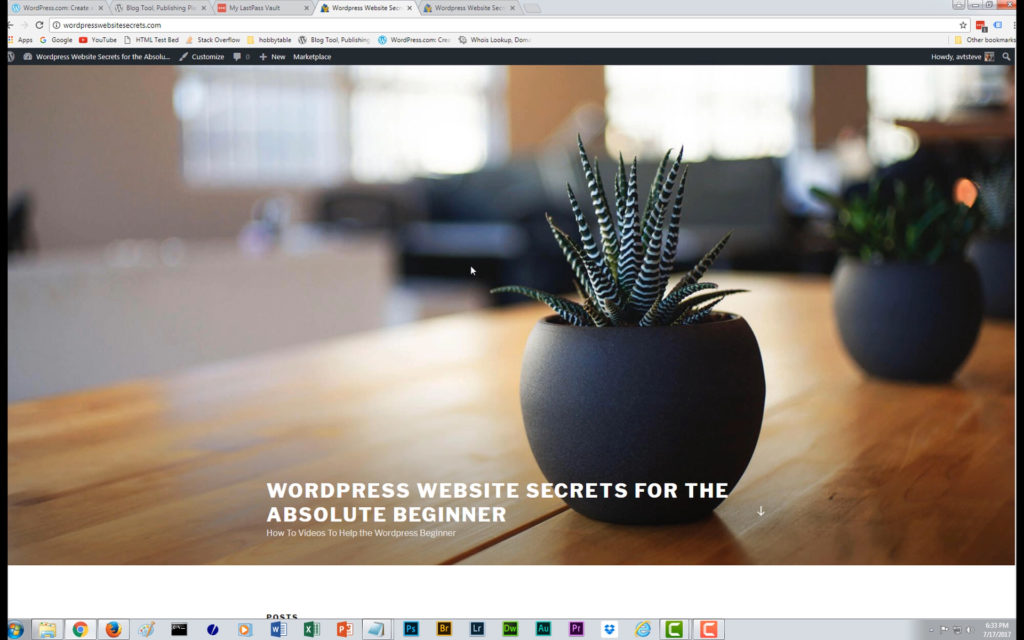 So one of the hug benefits of WordPress over these website builders is their community; the WordPress community is enormous. The WordPress community is similar to the apple and Google store communities in that WordPress is the foundation and like the apple store encouraging programmers to write cool apps for the apps store, Google store are doing the same thing, WordPress the foundation has attracted thousands of programmers writing cool apps for WordPress. So from a scalability stand point it really doesn't matter what direction you want to go in or what you want to add on to your website, there is most likely a well written plugin or an add on that will fit the bill. So say for example I wanted social media, instead of having to pay a program to go out and add the social media compatibility to the website, its already done. And as you can tell there is 100,000 active installs and 5 star rating with over 35, 00 votes for this particular add on. So this is just a search for social and you can see that just by typing social there is 4,290 items. If you wanted ecommerce, 1415 and you can go through this and you can pick the commerce plugin or add on software is that works best for you. You can try a different ones, you can see over 1 million active installs with 4.5 stars and a lot of votes. As we go through here you can see that the WordPress community is really unsurpassed as it pertains to being able to find third party applications to scale your website.
Okay I'd be remiss if I did not bring up one more thing about WordPress. There are 2 flavors of WordPress; there is this wordpress.Com and there is wordpress.org. Everything that I'm gonna talk about in this video series is going to be stemmed around wordpress.org.
Worpress.com is certainly an easier set up but you don't have the same flexibility and options that you do with wordpress.org. For example with wordpress.org you can host anywhere you want to. If you want your own VPS you can have it, you can host with any host in the world that you want to host with whereas with worldpress.com you're limited. You're also limited with wordpress.com on what themes you can use, what plugins you can use and your ability to change themes and really get into the code and twig things.
So I highly recommend that you make the choice that suits your needs, however if you are a growing business you want to ensure that you are not going to outgrow your website demands, your website band width or your website capabilities, I highly recommend you go with wordpress.org that is the direction we're going to go with this video series.
Please follow and like us: