Can you design a website for us?  The call came from Tracey Hartzog, co-owner of Chelsea and Savannah Art Studio in Fort Mill.  Of course, I can!
Tracey and I had worked together before on a couple of photography projects, so it was great to get the call to work on their website.
They needed a site that would showcase all of what they have to offer, but in particular, they wanted a calendar to let the public know when their various classes were going to be.  Also critical was the ability to integrate code that would work with their billing system.  They needed the ability to list classes and have people pay for them online quickly.
It was great working with Tracey and Rachel.  I always jump at the chance to do a site in an industry that differs from all my other sites.  So, check out Chelsea and Savannah!  I bet they have an art class for you!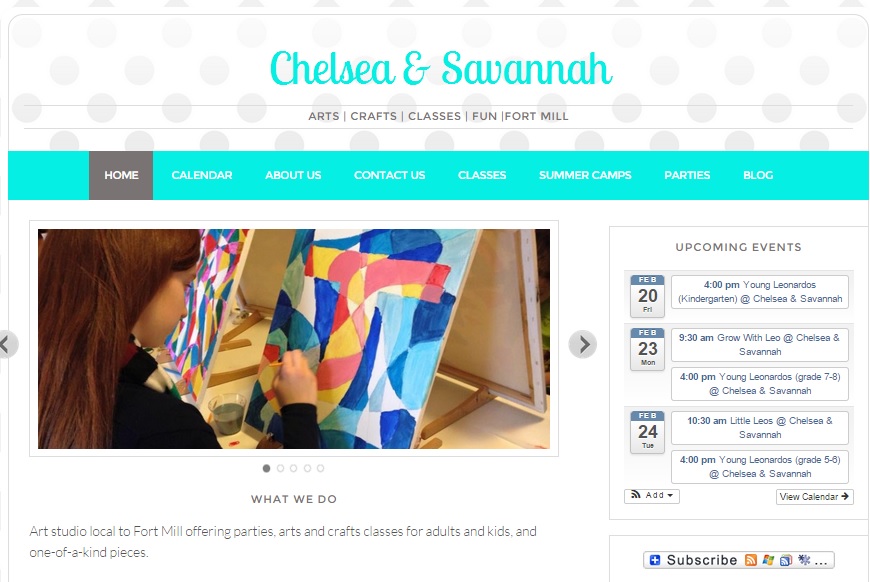 Please follow and like us: