Hi there and welcome!  I'm Steve Schwartz and I started AVT Marketing in 2007.
I'm a graduate of Clemson University with a degree in Business Management.  I spent over 11 years in corporate America in finance, management, and IT,  where I was able to hone my skills developing a great understanding of how successful businesses thrived. After working in companies from giant to small, I took those skills out on my own. First selling real estate, and now as a full service company developing online marketing tools for other small businesses.
Amazing Video Tours started providing real estate photography and website solutions to Realtors in 2007.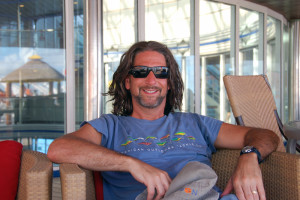 What started out as a small real estate based marketing company has developed into AVT Marketing, a one-stop shop for everything ANY small businesses could need for their online marketing needs.
We develop web sites; we provide video and photography services, serving both ground based and aerial video and photography; and we offer security consulting.
Check out any of the hundreds of samples on our site, and we think you will agree that AVT Marketing, is your one-stop shop for all your online marketing needs!
I believe that Charlotte is still a small town and that reputation is everything!  Do wrong by one client and word travels quickly.  I don't take on projects because I am in and out for a quick buck.  I take on projects to build long lasting relationships with other small businesses in the area.
When I make promises about a project, I stick to them.  I set budget and time estimates and I don't miss deadlines.  But don't take it from me.  This website has 1000's of samples from projects over the last 8 years.  Call any of my clients and see what they have to say.
I hope for the opportunity to earn your business, too!
Thanks,
Steve Schwartz
Let us create something cool for you!
Website Development | Video | Photography | Aerial Video & Photography